The Premium
Wine of Andros
Kourtesis Wine Estate is located in Andros, the second largest island of the Cyclades in Greece. In the revived vineyard in the area of Ipsilou, the estate gaiters amphitheatrically at Chora. The linearly aligned vineyard grows in stone-built levels at an altitude of 100 meters from the sea.
The sea meltemi carries the salt of the sea to the vineyards ensuring the smooth and healthy ripening of the grapes and thus to good wine.
Traditionally renovated buildings located inside, ensure a special stay to selected wine lovers who want an experiential wine experience.
The cave winery produces the wines that are particularly affected by the microclimate of Andros.
In the vineyard are cultivated with mild practices, only local Cycladic varieties such as Mavrotragano, Malagouzia, Assyrtiko, and Mandilaria, but also some indigenous varieties as Potamisi.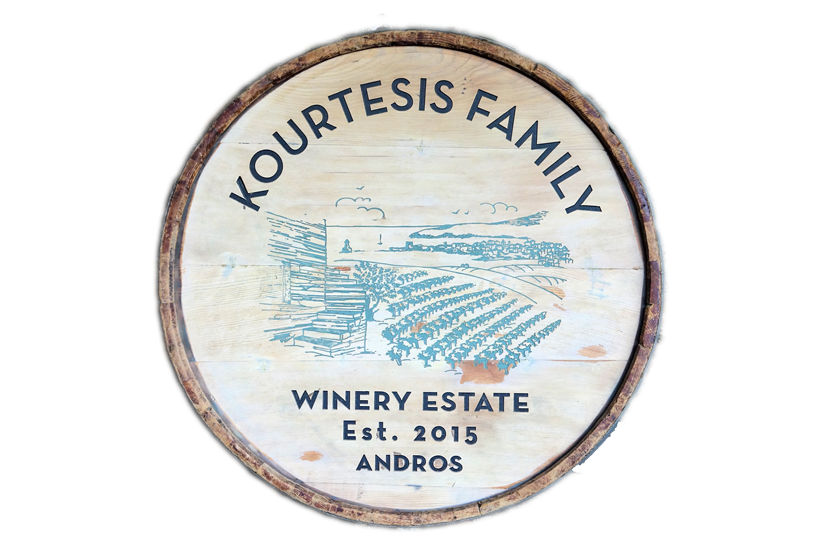 The Andriotic Vineyard was reconstituted and developed in an area of 3 hectares at an altitude of 100 meters above the sea of Chora.
The vineyards are linearly aligned and supported on special poles sheltering from the meltemi of Andros with a mild slope of the ground and east orientation.
With a philosophy of biodynamic and organic cultivation, only Cycladic grape varieties existed, such as Mautrotragano, Mandilaria, Assyrtiko, Malagouzia, Koumari and Potamisi.
158 days of sunshine per year, give the microclimate of the region the abundant photosynthesis for the healthy growth of grapes.
There is a special certification of organic farming.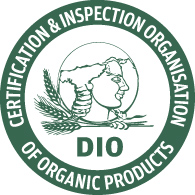 For every Wine, a Moment, a Universe, a Feeling
Bright intense pink color full of aromas of herbs, citrus fruits and spices.
A combination of the indigenus varieties Mandilaria, Potamisi and Moschato is produced.
Produced at the winery of Kourtesis Wine Estate from the varieties of Assyrtiko and
Malagouzia with organic certification and Protected Geographical Indication of
Cyclades.
Balanced, solid red sweet wine with a long aftertaste and velvety tannins. Produced from the indigenus Mavrotragano.