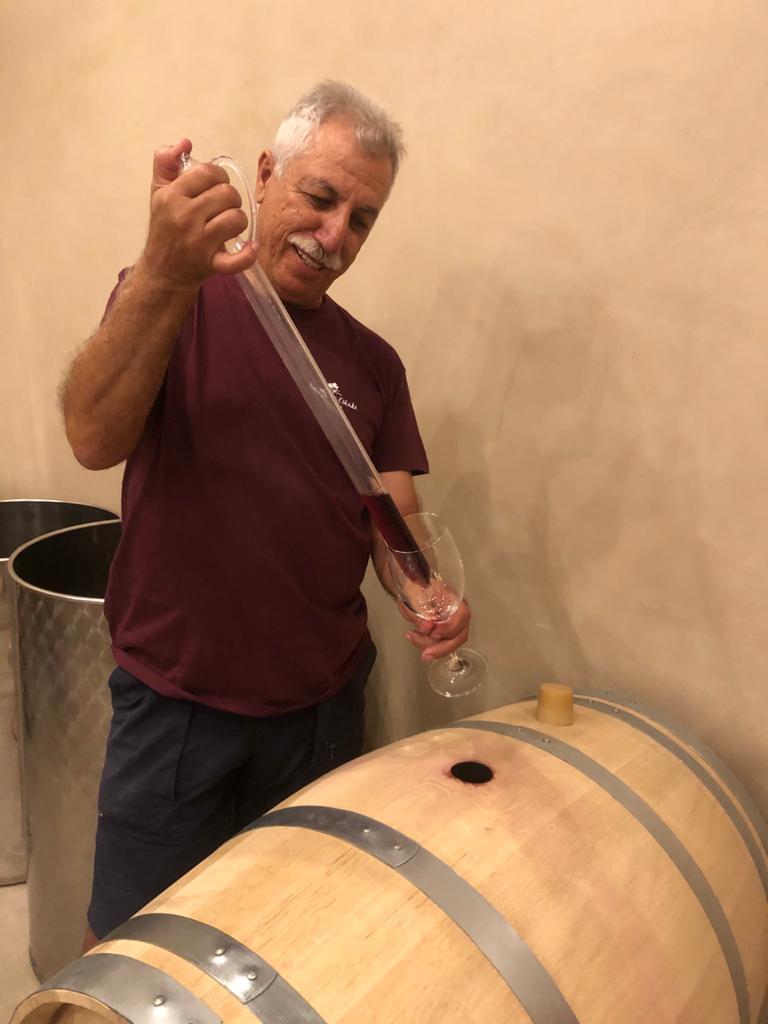 Overlooking the Chora from the Estate, the visitor can tour and be guided to the thousands of vineyards listening to the stories of the route of the vineyard and the wine.
With the pelagic wind bringing freshness to the face and mind wanders among the age-old olive trees and oaks making a stop at the well with the clear water.
The guest bends down and smells the strong smells of marjoram, louiza, thyme, mint, thrombus in the old sheep feeder and ascends to the old renovated stone grape press that in the Vintage season, he will experientially press the red grapes himself, and leave his footprint on white paper!
Inside the vaulted area of ​​the winery with his glass under the mouth of the barrel he fills his palate with aromatic tannins and polyphenols.
Alternatively, in the Soap By Eleni workshop, the adult visitor or child can make their own handmade grape-shaped soap with the scent of flower water or lemon.
The visitor, in the context of the Kourtesis Estate Tour, can make handmade Soaps in the workshop Soap By Eleni and enjoy the creation of his own fresh organic soap in the shape of a grape, lemon, etc. "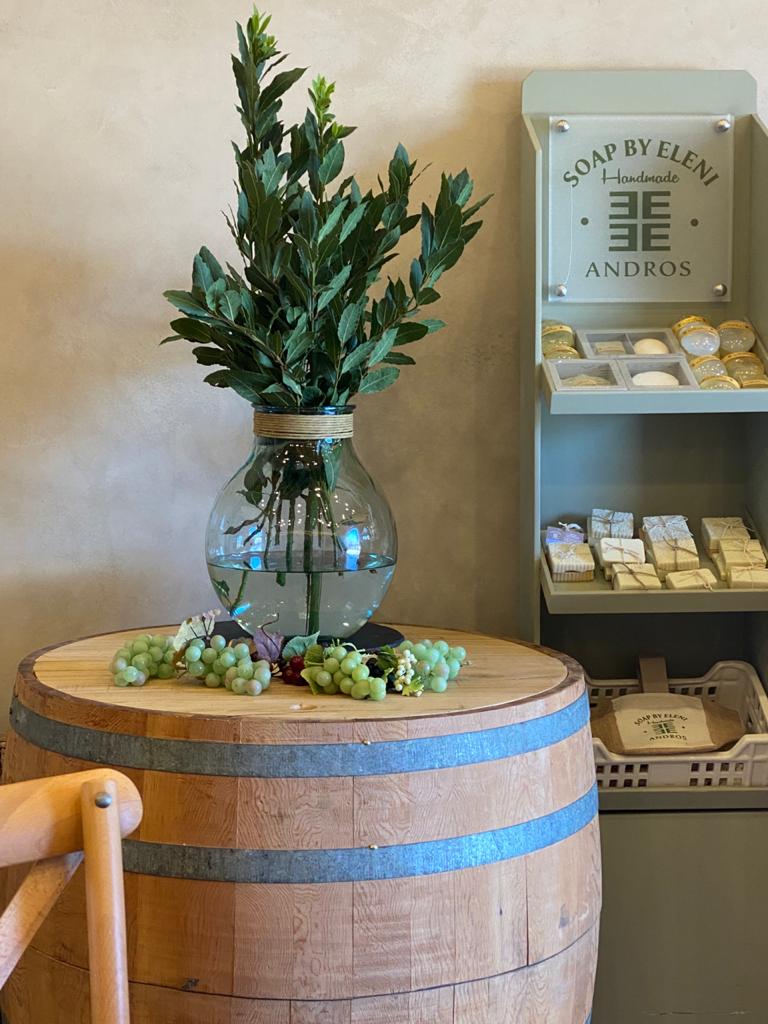 "I can't think of a better way to spend a Saturday! What a pleasure it was to feel the magical atmosphere of this place. Thank you for everything!"​
- Anne Lombardi -